Leo Brouwer - "Cancion de Gesta "
Canción de Gesta (Epopeya del Granma, la nave llena de Futuro; Epopée [epic poem] of Granma, the ship loaded with Future) Leo Brouwer Born: March 1, 1939, Havana, Cuba Instrumentation: Symphonic Winds Composed: 1979 Duration: 26 minutes University of Maryland Wind Orchestra "Variations on a Revolution" Saturday, November 5, 2016, 8:00 pm Elsie & Marvin Dekelboum Concert Hall Clarice Smith Performing Arts Center The University of Maryland at College Park There are numerous ext
Conductor Highlight: Robert Austin Boudreau
Robert Austin Boudreau is a singular figure in the world of professional conductors. He is the founder and conductor of the American Wind Symphony Orchestra, an ensemble which travels to various cities within the US and abroad on a barge which serves as a floating stage. Typically, the barge ("Point and Counterpoint II") will float up to a suitable river bed in a city and perform its concert for that town's residents, as well as the ensemble's followers. The ensemble itself i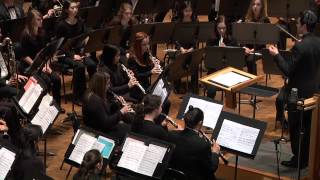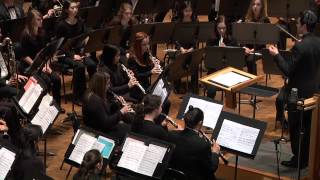 Carlos Surinach's "Paeans and Dances of Heathen Iberia"
Carlos Surinach's Paeans and Dances of Heathen Iberia, featured on our December concerts, is one of the hidden gems of the wind repertoire. The piece was commissioned by Robert Boudreau and the American Wind Symphony, a wind ensemble that is notably missing saxophones and euphoniums. For many conductors, this instrumentation is ideal, thus making the American Wind Symphony Orchestra commissions of even greater importance. To date, Boudreau has commissioned approximately 500 p